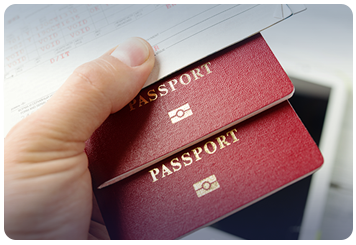 Necessary documents
To apply and confirm your e-Visa you need to have:
Passport valid for length of time you will be in Bahrain, or the length of the visa (whichever is longer). It is recommended to own passport valid of 6 months.
Copy of return/onward ticket.
Photocopy of the photo page of the applicant's passport
Certain nationalities must also attach:
Copy of hotel booking in Bahrain. Alternately, in case you are staying with a relative, please provide a copy of their CPR Reader's printout.
Copy of a stamped bank statement under the visitor's name covering the last three months with an ending balance of not less than the equivalent of BD300.