This website allows you to apply and register your obligatory eVisa before traveling to Bahrain. Our service assists you through the eVisa process and response to each inquiry regarding the form and related issues. The applying process can take up to 5 business days. Notice: We are an agency not affiliated to the Government website. Our Agency helps individuals and legal entities with their administrative travel paperwork.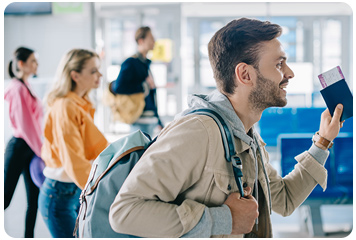 Bahrain Visa
Bahrain e-Visa is a document you are required to apply so that you can be allowed to travel to Bahrain. There are three types of visa provided by this site:
Single entry visa with staying up to 14 days
Multiple entry visa with staying up to 30 days
Multiple entry visa with staying up to 90 days
All Bahrain E-Visa types attract a service charge and a card handling fee, although the amounts are different depending on the type of visa. Regardless of the selected type of visa, the applicant has to enter Bahrain within the visa's validity time; which is one month from the date of approval. Applying online for a Bahrain e-Visa is the simplest and shortest way to obtain a permit to enter Bahrain.
E-visa allows to visit Bahrain for different purposes: holiday, business, study, medical, motorsports events, charity/NGO, sport, journalism, transit, exhibition, conference and others. In the case of transit e-Visa, all eligible countries must obtain e-Visa regardless of leaving the airport's transit area, or not.
Bahrain e-Visa Requirements
First, you need to know you are eligible for a Bahrain eVisa or not. There is a list of countries and territories whose passport holders may apply. If you qualify for applying online, then it will be much easier. Otherwise, you will be required to visit Bahrain embassy to get a regular consular visa.
If the applicant is eligible for e-Visa there is required from him to attach a copy of the passport; applicant passport expiry date must be valid at least six months from arrival in Bahrain; – it is the conditioned length of validity provided by Bahrain's Immigration office. Travellers are also required to attach an onward ticket, which is confirmation that he intends to leave the country.
Certain nationalities (marked **) must also attach a copy of hotel booking in Bahrain or alternately copy of CPR Reader's - unified single personal identification card, in case of staying at friend's or relative's house. These nationalities must also provide a stamped copy of bank statement covering the last three months declarer having the funds not less than the equivalent of BD300 which is about 800 USD.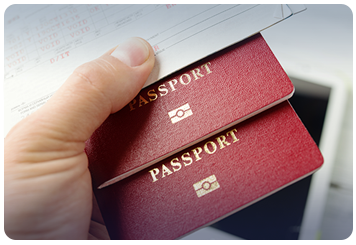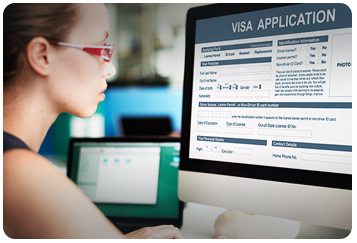 How to fill the application form to Bahrain
People applying for the Bahrain e-Visa are required to fill out an online form. This procedure is super easy. Firstly you will be asked about your travel details – a type of visa, your purpose of visit and approximate date of entry.
The next step of the application form is the basic personal data, such as for example full name, nationality, gender, date of birth, your contact details. Then you must provide the necessary passport details and upload the required files.
Please pay most attention while filling out your form to avoid any possibility of rejection of your application. Once you submit a complete application form and pay for it, it will take about five days for getting the result.You may also experience some exceptions, so please be advised that processing of the application in some cases may take little longer than usual.
We have much more to offer! Plenty of interesting destinations are waiting to be discovered. Have you ever dreamt of seeing New York? Go to applyforesta.com and apply for ESTA today. What about Ottawa? Sounds interesting? Visit etacanadaonline.com and find out more.