Check out if you need an eVisa
| Type of e-Visa | Stay up to | Description |
| --- | --- | --- |
| Single Entry Visa | 14 days | Must be used within 30 days of approval. |
| Multiple Entry Visa | 30 days | Must be used within 30 days of approval. After arrival, it will be valid for 3 months (from the date of entry). On each entry, a maximum length of stay allowed is 1 month. |
| Multiple Entry Visa | 90 days | Must be used within 30 days of approval. After arrival, it will be valid for 1 year (from the date of entry). On each entry, a maximum length of stay allowed is 3 months. |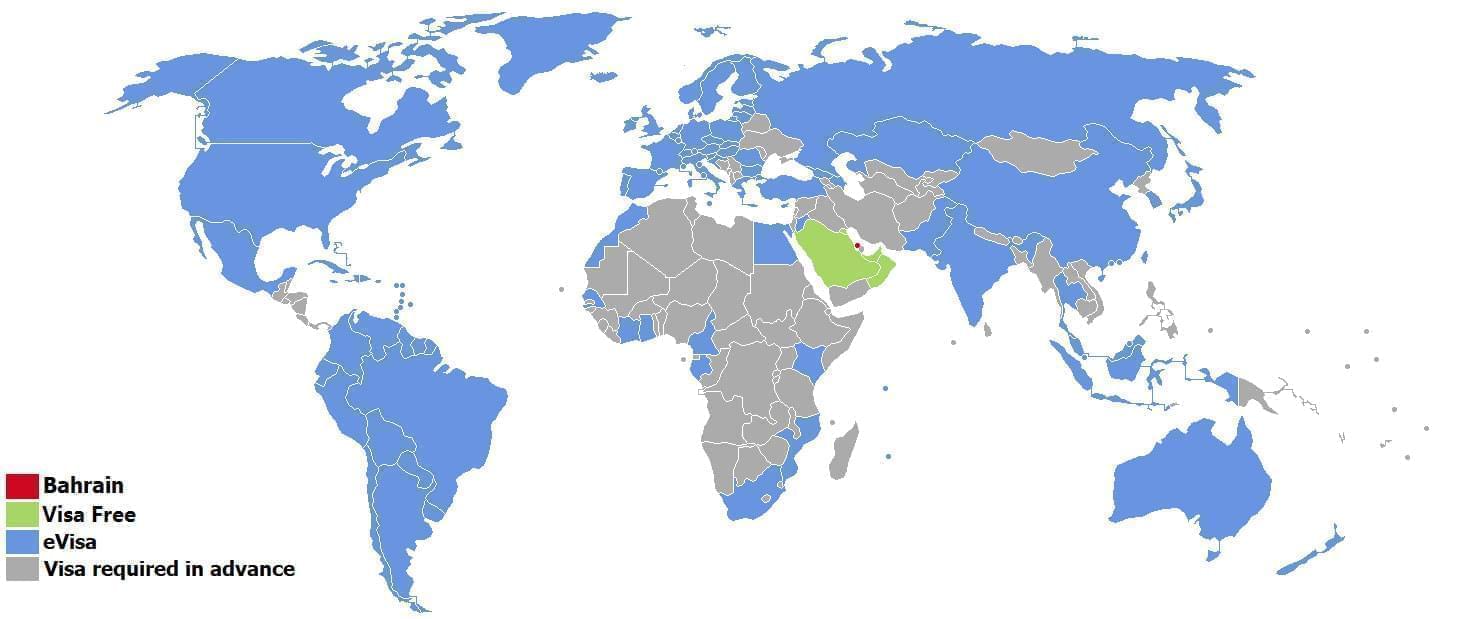 Eligible Countries for Bahrain eVisa
Foreign nationals from the countries listed below are eligible to apply online for an eVisa to visit Bahrain.
Additionally, all foreign nationals residing in GCC Countries (Saudi Arabia, Kuwait, Qatar, United Arab Emirates, Bahrain) regardless of their citizenship, are also eligible to apply for an eVisa to visit Bahrain.
St. Vincent and The Grenadines*
Turks and Caicos Islands*
United Kingdom and Colonies
Virgin Islands (British)*
Show All Countries
The following copies of documents must be submitted to support the application:
Copy of return/onward ticket.
Photocopy of the photo page of the applicant's passport
* mentioned nationalities must additionally supply:
Copy of hotel booking in Bahrain. Alternately, in case you are staying with a relative, please provide a copy of their CPR Reader's printout.
Copy of a stamped bank statement under the visitor's name covering the last three months with an ending balance of not less than the equivalent of BD300.
Furthermore, all nationals who are residents in GCC countries (Kuwait, Oman, Qatar, Saudi Arabia or UAE) may apply for eVisa. They need to upload all oft he above documents and additionally copy of their GCC visa.